ParlAmericas supports parliamentary openness through innovative programs, dialogues and partnerships designed for parliamentarians of the Americas and the Caribbean to promote the highest political commitments for advancing legislative work on parliamentary openness in the hemisphere. We provide parliamentarians with knowledge resources on transparency and access to information, accountability, citizen participation and ethics and probity in parliamentary work. We also create spaces to establish direct dialogue with peers, civil society organizations, local and international experts, and other stakeholders to strengthen democratic governance in the Americas and the Caribbean. Learn more.
The ParlAmericas Open Parliament Network (OPN) promotes legislative openness through efforts to increase transparency and access to public information, strengthen the accountability of democratic institutions, promote the participation of citizens in legislative decision-making, and ensure a culture of ethical behaviour and probity in the national legislatures of the Americas and the Caribbean. Learn more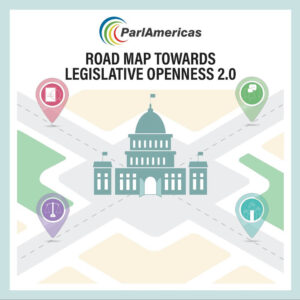 Status of Legislative Openness in the Americas and the Caribbean​
OPEN PARLIAMENT COMMITMENT TOOL – A new version coming soon.
Parliaments across the Americas and the Caribbean are undertaking efforts to open their institutions through the implementation of commitments adopted as part of an Open Parliament Action Plan, an Open Government Action Plan or other initiatives reported to ParlAmericas. The ParlAmericas Open Parliament Commitment Tool allows users to visualize, compare, download and follow parliaments' progress on the achievement of their open parliament commitments using a traffic light model. Commitments can be viewed by country and by Open Parliament Pillar (Transparency, Accountability, Citizen Participation and Ethics).
LEGISLATIVE OPENNESS DATA EXPLORER
Produced by the National Democratic Institute and Kohovolit.eu
Access crowdsourced global, comparative information on parliamentary openness with assigned green, yellow and red permonance indicators.
LEGISLATIVE TRANSPARENCY INDEX
Produced by the Latin American Network for Legislative Transparency (in Spanish)
Access an assessment of legislative transparency in Latin America with assigned percentages represnting transparency standards met.
August 10 | Brasilia, Brazil
Open and Inclusive Parliaments: Experiences and Strategies in Latin America
---